Magic Black Box Theater
Ages 9 through 15
Contact us to join the program. Our bi-annual recitals, tickets, community performances, extra rehearsal times are all included with tuition!
Meets Saturdays from 4:00 PM to 5:30 PM through June 23, 2017.
Performance development program that encourages children to improve their performance as they work on revues that include musical numbers, acting skits, solos, duets, etc.  The format is a revue-like show that can be performed anywhere as the kids perform in a repertory-like setting.
Catch them in the act!  On May 5, 2017 at 6:30 PM at the Brunswick Square Mall ~ Please RSVP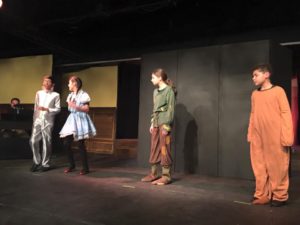 Our young actors learn:
To work together
To prepare a role or musical number
Timing, movement, projection, acting as a singer and acting in general
Harmony, voice blending, sight reading
And so much more.
Look for special guest instructors!